---
Welcome to Susan Khalje Couture Videos!
Get access to Susan's growing library of instructional videos now available on demand. Select from a range of classes, skill levels and techniques. Our videos are optimized to play on any computer, tablet and/or mobile device, making it convenient for you to watch ahead of time or along side while you work.
---
Featured Courses
---
Free Videos
---
Things to Bear in Mind When Choosing Fabric
For a simple garment, a few easy calculations will tell you how much fabric you need. I'll also discuss some of the factors I take into account when I'm choosing a fabric and trying to figure out how much of it I'll need.
---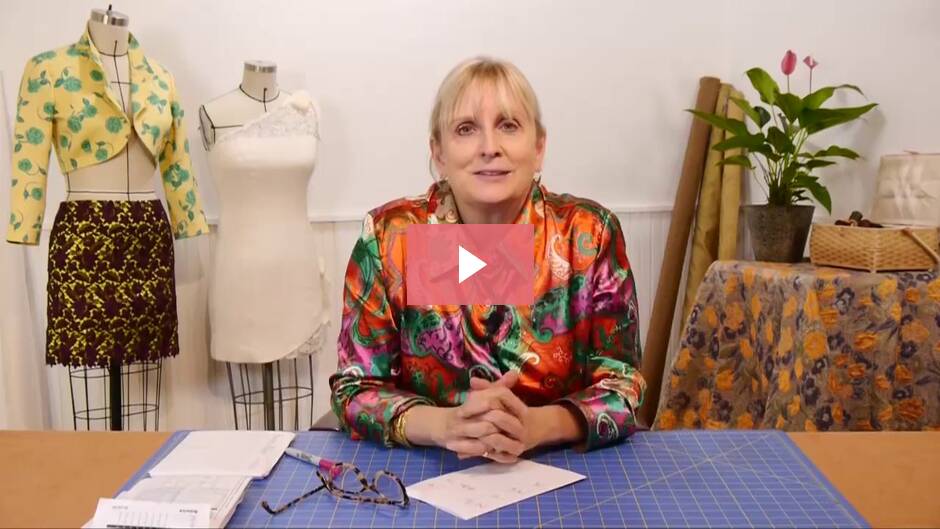 Choosing the Right Pattern Size
While any sewing pattern is just a starting point, choosing the right size is essential. I'll share an easy technique that will point you in the right direction, for once and for all!
---
Upcoming Courses
---
The Couture Blouse
A simple blouse, with some couture touches.  Featuring our Boatneck Top Pattern, Susan goes through two different variations of the garment.
---
The Couture Notebook
The world of couture sewing broken down into all its components…they're all here, from the essential hand stitches to all the finishing touches. It will be your reference for all the elements that you need to know.
---
The Skirts Class
You'll learn how to make two versions of a wardrobe essential: a pencil skirt with a traditional waistband, and a gored skirt with an inner grosgrain waistband and a flounce at the hem. A simple garment can be a wonderful opportunity to get acquainted with couture techniques – we'll cover making a muslin, choosing and using underlinings and lining, two different waist treatments, two hand-picked zipper techniques, and much more.